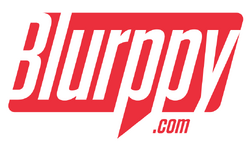 The Poster Posse Project #3 was a fan-sanctioned art project hosted on the website Blurppy.com. The poster project featured various artists. Phase #1 was posted Monday, July 1, 2013 and Phase #2 was posted the following day at 9:00am in the morning.[1][2]
Official Description
"So far this year Blurppy has had 2 Poster Posse Projects. The first was for World War Z and the second was for Star Trek Into Darkness. For our third project I knew we HAD to tackle Guillermo del Toro's, "Pacific Rim." The sheer size and scale of the robots and monsters along with Toro's amazing vision made Pacific Rim a no-brainer. One thing I didn't anticipate was the eagerness of artists to participate in this project. For World War Z we had 8 artists, (AKA "The First Eight"). For Star Trek Into Darkness we had 12 artists participate. For this latest project/ Pacific Rim we have art from 24+ artists!"
—Blurppy[2]
Gallery
Phase one
Phase two
Other Jaegers
References
Ad blocker interference detected!
Wikia is a free-to-use site that makes money from advertising. We have a modified experience for viewers using ad blockers

Wikia is not accessible if you've made further modifications. Remove the custom ad blocker rule(s) and the page will load as expected.